39 results total, viewing 21 - 30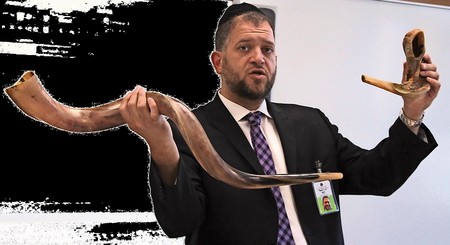 Rabbi Avraham Moshe Heller, a third grade rebbi at Yeshiva Darchei Torah in Far Rockaway, teaches his students about the various types of shofars used by Jews around the world.
more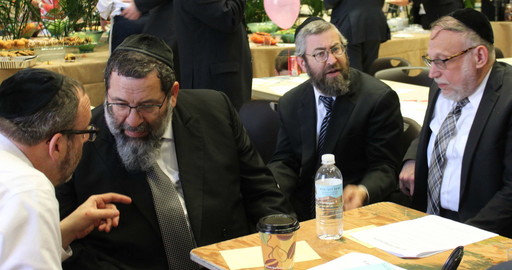 At 12:22 pm on June 21, the crowd at Yeshiva Darchei Torah erupted in cheers and singing, as a unique fundraising campaign surpassed what had seemed to some an improbable goal: raising $1,600,000 for …
more
By Benzion Kaplan
|
6/29/16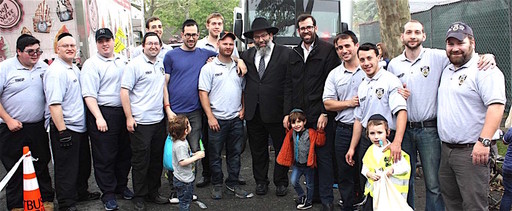 The Rockaway Nassau Safety Patrol held its fourth Annual Public Safety / Bike and Electronic Device Etching event on Sunday June 5. The RNSP maximized its outreach by holding its event in conjunction …
more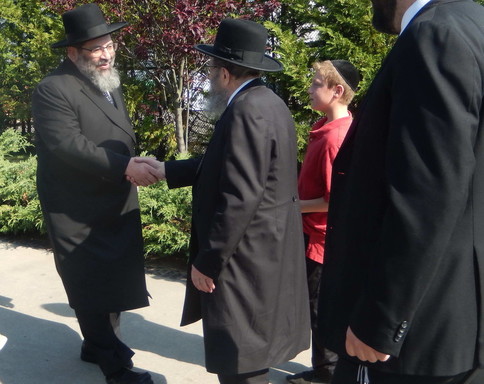 An ordinary Sunday was transformed into a veritable yomtov as the talmidim and rabbeim of Yeshiva Darchei Torah welcomed Hagaon Rav Shmuel Kamenetsky shlita, the Rosh Yeshiva of Philadelphia, a …
more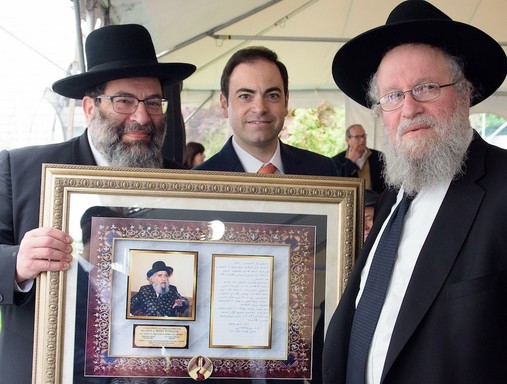 The Rabenstein Learning Center and Weiss Vocational Center of Yeshiva Darchei Torah in Far Rockaway have transformed not only the yeshiva of which they are an integral part but the entire community …
more
By Benzion Kaplan
|
6/1/16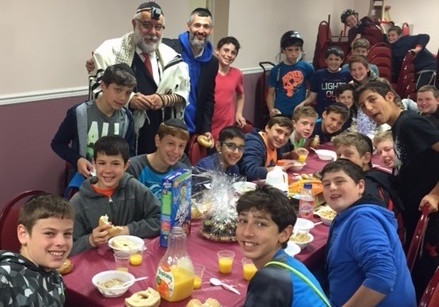 Two years ago, members of the Young Israel of Long Beach morning minyanim were surprised by the sudden appearance of over 30 youngsters, headed by their rebbe, Rabbi Yaron Halbertal, who biked to the …
more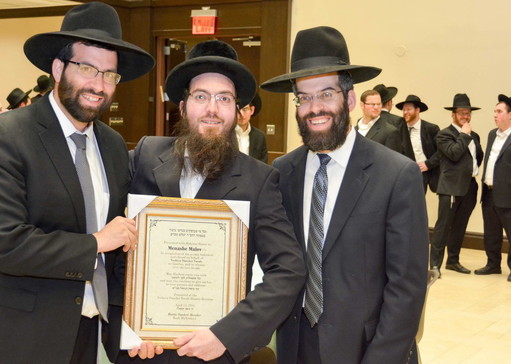 Some had graduated the yeshiva over a decade ago while others were away for less than a year. The alumni assembled at Yeshiva Darchei Torah's annual reunion represented a cross-section of …
more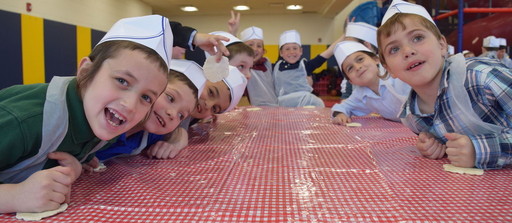 Second graders at Far Rockaway's Yeshiva Darchei Torah had a blast baking their own matzos during a visit by the Model Matzah Bakery.
more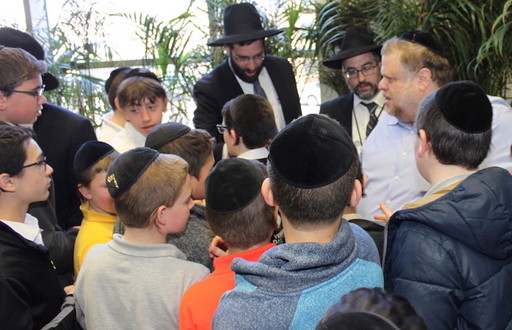 In the Diamond Bais Medrash at Yeshiva Darchei Torah in Far Rockaway, a crowd ranging from sixth graders to kollel yungeleit and rabbeim waited patiently for the arrival of Yanky Brach, to present …
more
By Benzion Kaplan
|
4/6/16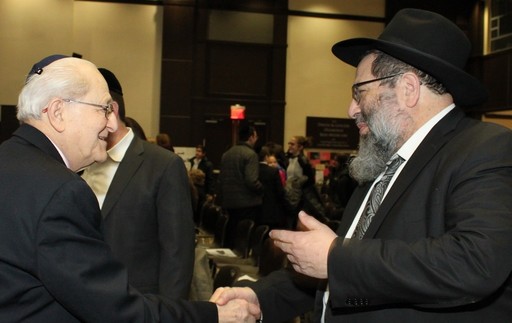 As part of the Adopt-A-Survivor project, eighth graders at Yeshiva Darchei Torah met, interviewed and absorbed the life stories of a group of Holocaust survivors, including the great-grandparents of …
more